SWAIA (Southwestern Association for Indian Arts) opens its 94th annual Indian Market in Santa Fe this weekend, August 22 and 23, 2015. Among the nearly one thousand Native American artists exhibiting will be 15 from Taos Pueblo, or with Taos roots. Congratulations and best of luck to all!
Causandra Dukepoo, Jewelry
Sean Flanagan, Diverse Arts
Carol Gala, Bead and Quill Work
Glenn Gomez, Pottery
Debbie Lujan, Graphics/Photography
Ira Lujan, Sculpture
Patricia Michaels, Diverse Arts
Tammie Mirabal, Pottery
Gregory Naseyowma, Jewelry
Sharon Dry Flower Reyna, Pottery
Ken Romero, Jewelry
John Yellowbird Samora, Pottery
Maria Samora, Jewelry
David Suazo, Graphics/Photography
Bernice Sauzo-Naranjo, Pottery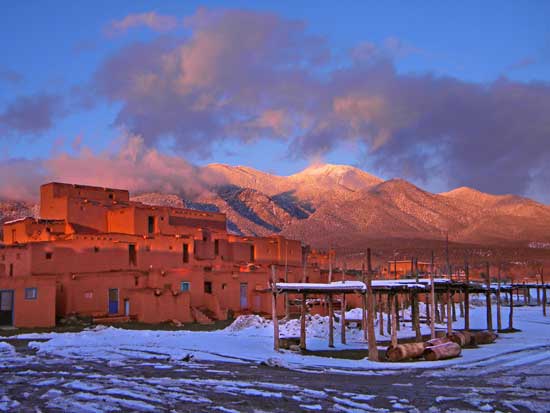 Meanwhile, in Taos, Michael McCormick and Sons Gallery will be celebrating Taos's all-time most flamboyant and prolific Indian artist, RC Gorman (1931- 2005) on August 22. Gorman had a gallery on Ledoux Street in Taos for more than thirty years and always hosted a grand reception there on the Thursday before Indian Market in Santa Fe. Celebrities from near and far came to Taos that evening each year and the gallery scene prospered.