Janet Webb – April 21, 2019
BeyondTaos's first "Taos artists beyond" post of 2019 includes Taos artists showing beyond the borders of the U.S.A. Agnes Chavez sends an update from Lisbon, Portugal. Larry Bell recently installed a glass sculpture in Hong Kong. Matt Thomas is on an art residency in Finland. And Hank Saxe is the only New Mexico artist in an international clay art exhibit on view now in Santa Fe. (You won't need to book a flight to see this one.)
Agnes Chavez in Portugal
As an interdisciplinary new media artist and educator, Agnes Chavez is part of the US Embassy Arts Envoy program. Last year she participated in the US embassy Sister City initiative in Guadalajara, Mexico. This year Agnes was invited by the US Embassy of Lisbon to participate in a 22-day media, educational, and cultural outreach campaign, #ReforestationNation, meant to "underscore the importance of citizen security, as well as highlight U.S. and Portuguese reforestation efforts in advance of this year's fire and election seasons." The series began April 1 and continues through April 22, Earth Day.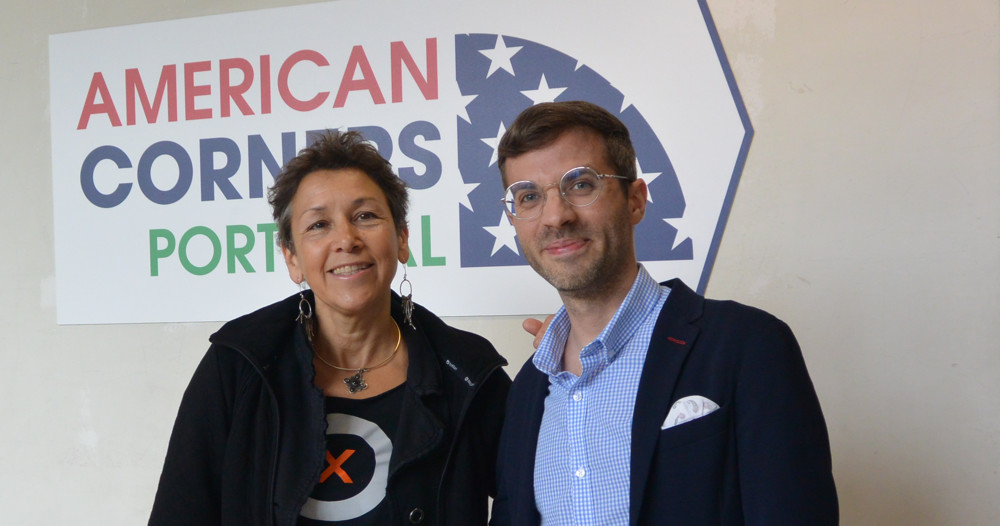 Agnes says, "The US Embassy of Lisbon has coordinated presentation/artist talks at the University of Lisbon art and science departments and tomorrow I will be speaking to 150 high school students. I am sharing how combining art, science and technolgy can be a powerful tool for empowering youth, community engagement and environmental activism. I will show examples of work I have shown at Paseo festival in Taos, such as the (x)trees installation and the new BIO STEAM LAB project at Taos Land Trust"
Agnes will soon unveil her Fluidic Data installation commissioned by CERN Data Center in Switzerland.
Larry Bell in Hong Kong
The exhibition Glow Like That explores the luminary surfaces and reflective plane between one culture and another, and features artists who work with various types of glow and radiance including Chen Wei, Chen Zhou, DeWain Valentine, Donna Huanca, Larry Bell, Liang Yuanwei, Raul De Nieves, Tsuruko Yamazaki, Yu Honglei, and Zhang Ruyi. Curated by Venus Lau, at K11 atelier, Victoria Dockside, Tsim Sha Tsui Hong Kong, China.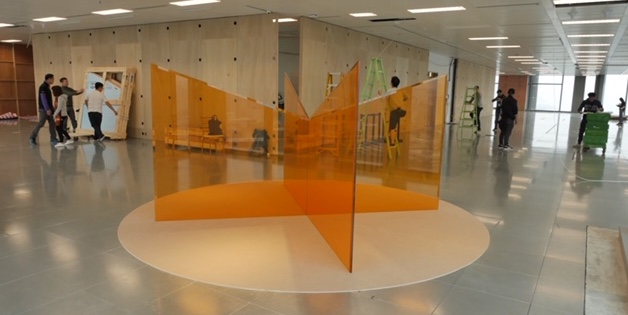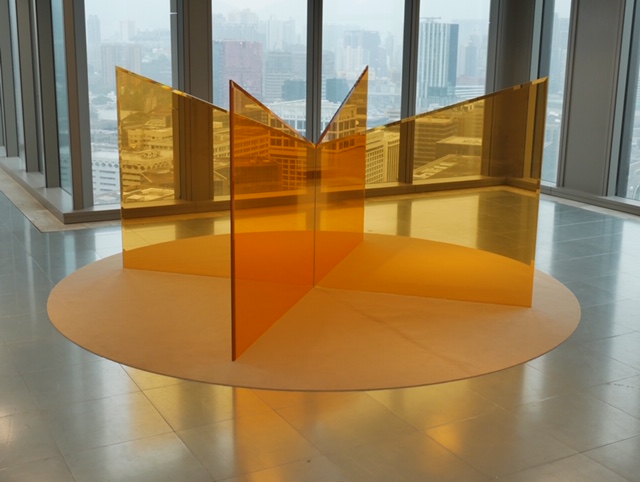 Larry Bell, Untitled Trapezoid Improvisation, created in 1984 and installed in Hong Kong in March 2019, simultaneous to Art Basel Hong Kong. Courtesy of the artist and Hauser & Wirth. Photos by Ollie Bell
Matt Thomas in Finland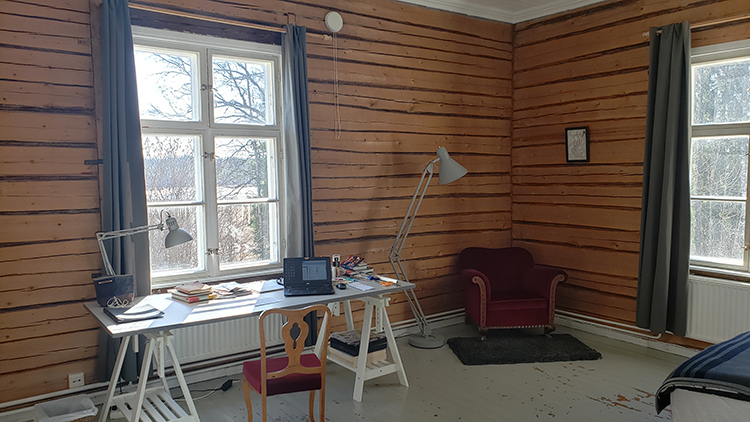 "I'm currently in residency at the Arteles Creative Center in central Finland. The time away allows me to gather my thoughts and let them settle. I'm cleaning up old projects, creating new works and submitting proposals for future projects. The days are already long here. Sun starts to rise as early as 4:30am and sets little past 9pm. I'm surrounded by woods and lakes. The perfect place to unplug (only one hour per day of internet) and recharge." Matt Thomas
We'll have to wait until Matt returns to Taos to see the work he has made in Finland.
Hank Saxe in Santa Fe
VISCERAL CLAY: look don't touch
A group exhibition at Peters Projects
March 29 – June 8, 2019
Director Mark Del Vecchio has curated VISCERAL CLAY: look don't touch, an exhibition of sculpture by six international artists working in clay, opening March 29 through June 8, 2019.
"Ceramics are ubiquitous in the Art World today" states Del Vecchio. "More artists are creating unique and curious works beyond the usual thought of what ceramics can be. Materials have evolved, processes have changed and in the hands of contemporary artists, new works are born every day. This exhibition gives the viewer unexpected sensations as the eye drifts across the sculptures, catching on their surfaces, colors and shapes. The organic and amorphic qualities in all these works speak to you only on their terms, with no place to escape."
The artists in the exhibition are Anne-Marie Laureys and King Houndekpinkou from France, Aneta Regal from Poland, and Americans: The Haas Brothers, Tony Marsh and Hank Saxe.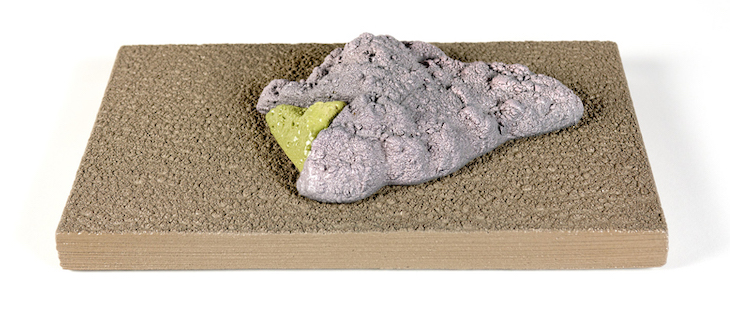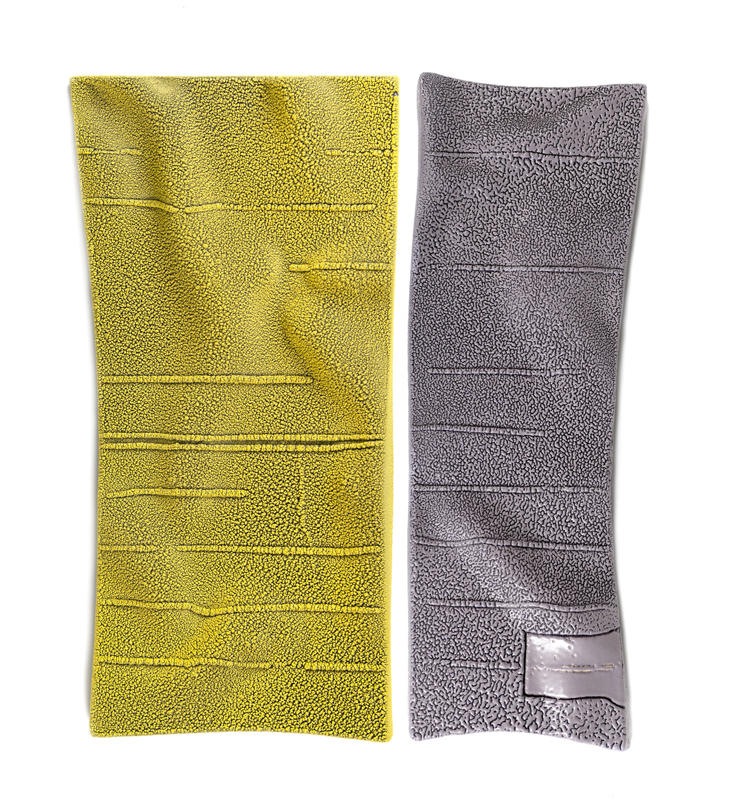 ---
A note to all Taos artists: please let me know (editor@beyondtaos.com) about your exhibits outside of Taos – where, when, and what you're showing. I find it amazing how many of you quietly work in this community then take the work to other cities for exhibition and sale. It's a testament to the creative inspiration of this Place. Janet Webb.