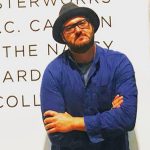 April 29, 2019 – BeyondTaos invited Gregory Farah of FarahNHeight Fine Art to write a few blog posts introducing early career Native American artists creating art in New Mexico today. This is the third installment (read Part I and Part II) and features artists working with abstraction, in paint, on canvas. There's nothing traditional about the results!
This edition's artists are: Elizabeth Carson (Choctaw), Antoinette Thompson (Diné), Sandra Cohoe (Diné), Aaron Kiyaani (Diné) and Jay Smiley (Diné).
See other BeyondTaos posts about contemporary native artists: Contemporary Native Artists part one, July 2018; Contemporary Native Artists part two, October 2018; and Taos Pueblo Artists on Exhibit, March 2018.
---
Elizabeth Carson, Choctaw Nation of Oklahoma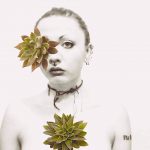 Elizabeth Carson lives and works in Santa Fe, NM
Carson is an interdisciplinary artist and graphic designer. She was born and raised in Northern New Mexico and spent her formative years in Taos. Using a combination of new and traditional media, her work references her upbringing in the Southwest and explores the intersection of art and design. Elizabeth is currently working in collaboration with her twin sister, Margaret, on an installation project to be shown by FaraHNHeight Fine Art in Santa Fe, fall 2019.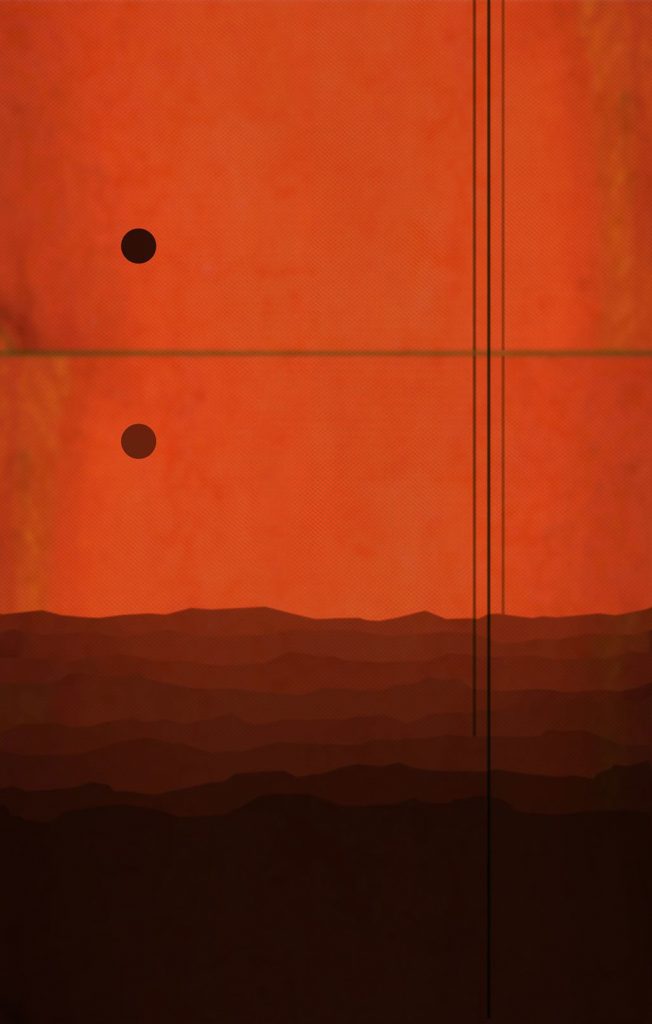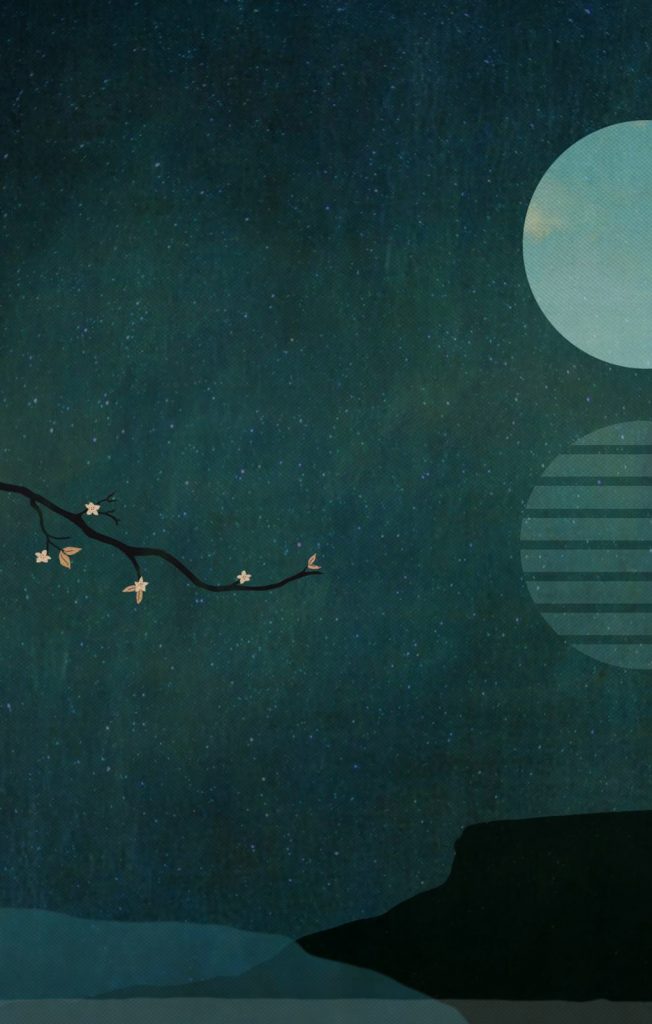 ---
A. Thompson, Diné
A.Thompson lives and works in Lukachukai, Arizona.
Born and raised on the Navajo Nation, the youngest of four siblings, Thompson left the reservation at the age of 17. Her degree is in Health Care Administration but she discovered painting in 2010. Since then, Thompson has studied abstract art on her own, favoring work by Picasso, Kandinsky, Banksy, Matisse and Voka. She says, "I am just an individual with a sponge, a bucket of water, a syringe, a spoon, a spray bottle, with bad eye sight. . . . I choose to show what is on my mind and in my heart. "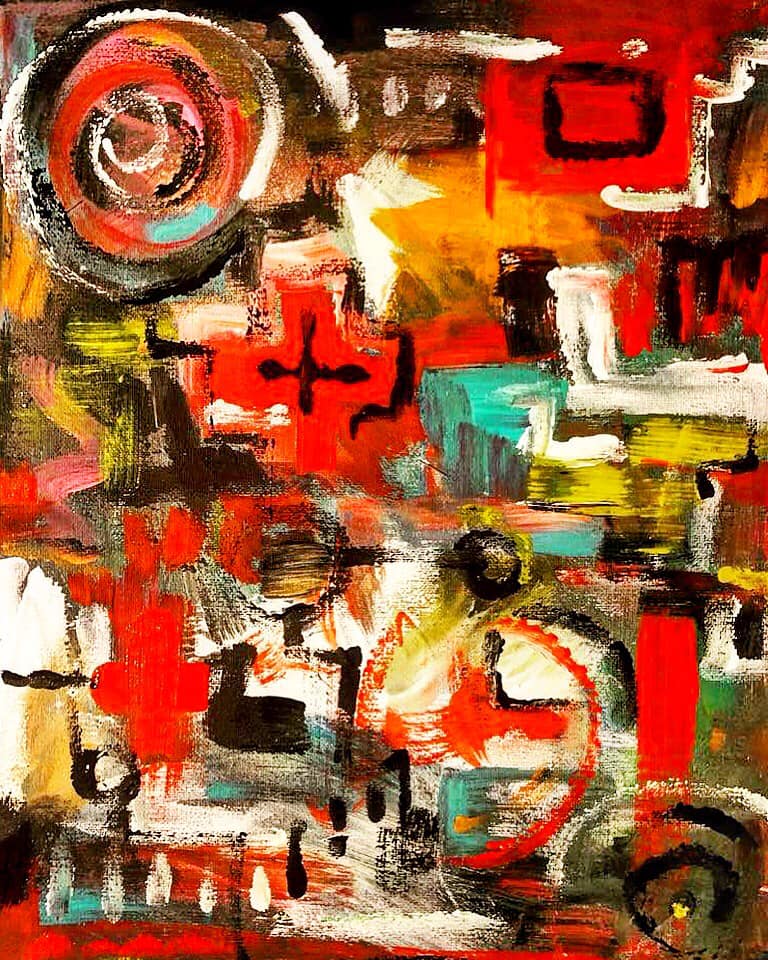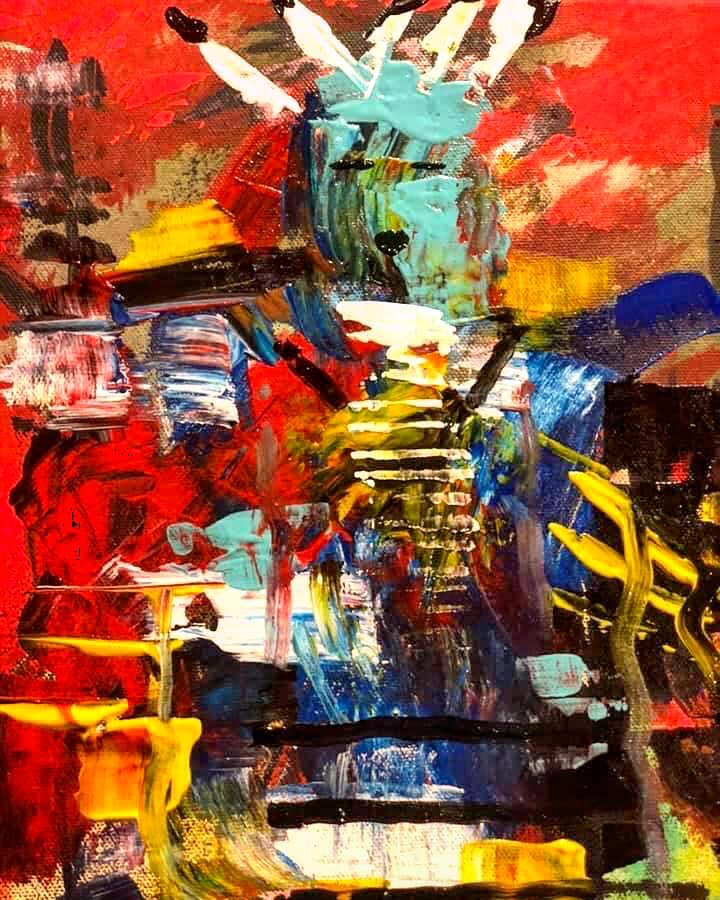 ---
Sandra Cohoe, Diné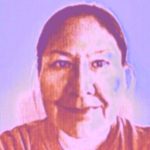 Sandra Cohoe lives and works in Phoenix, AZ
Cohoe works in acrylics, oils, and watercolors. She grew up in the remote country of Two Grey Hills, New Mexico, surrounded by flat top mesas, pinon trees and Chuska Mountains. The motifs of Navajo rug weavers are often found in her paintings, on the bodies of her deities. Cohoe attended the Institute of Institute of American Indian Arts in Santa Fe.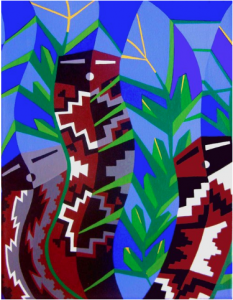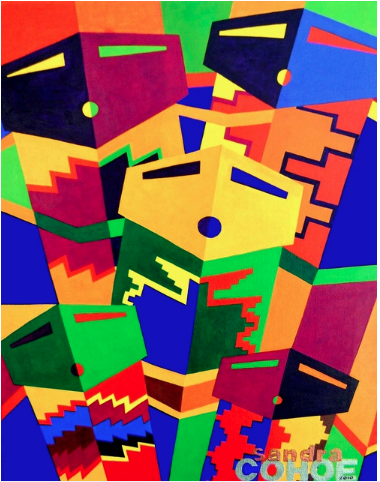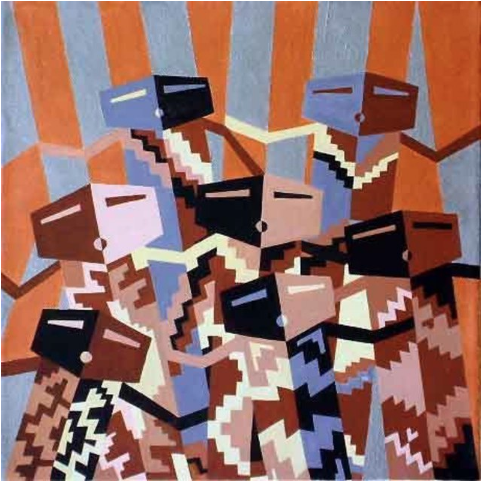 ---
Aaron Kiyaani, Diné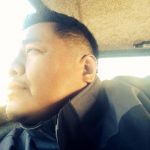 Aaron Kiyaani lives and works in Albuquerque, NM
Kiyaani is a graduate of the University of Arizona. he says of his work, "I paint from my personal life's experiences. I don't subscribe to the typical angle a lot of taught artists take. My art comes from within. To me, it's my way of knowing, it's organic as much as it is a path to healing and consciousness."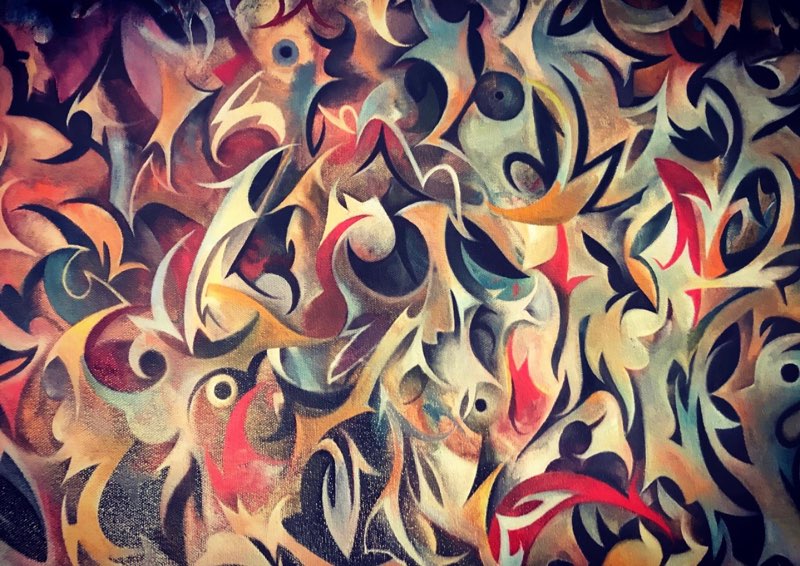 ---
Jay Smiley, Diné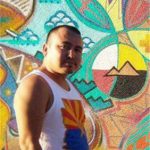 Jay Smiley lives and works near Gallup, NM
Smiley comes from an artistic and musical family. In addition to creating two-dimensional art, he participates in the four elements of hip hop: Graffiti, Bboying, EMceeing, and Djing thus, he calls his art form "Hip Hop Graffiti." It is important to Smiley to give back to his community. He teaches art to at-risk and low-income students and is a founding member of Medicine Paint Art Collective.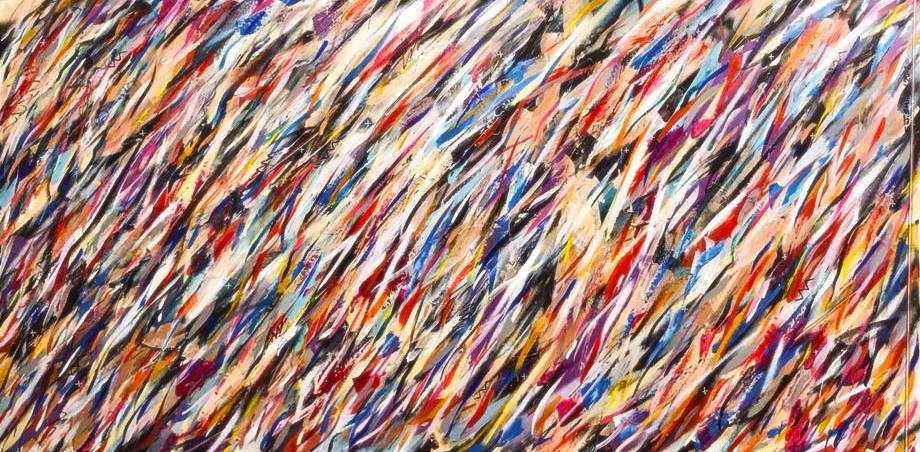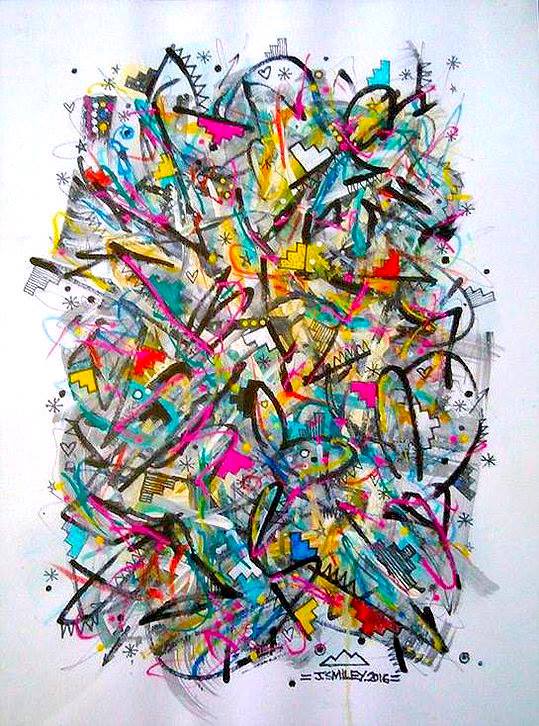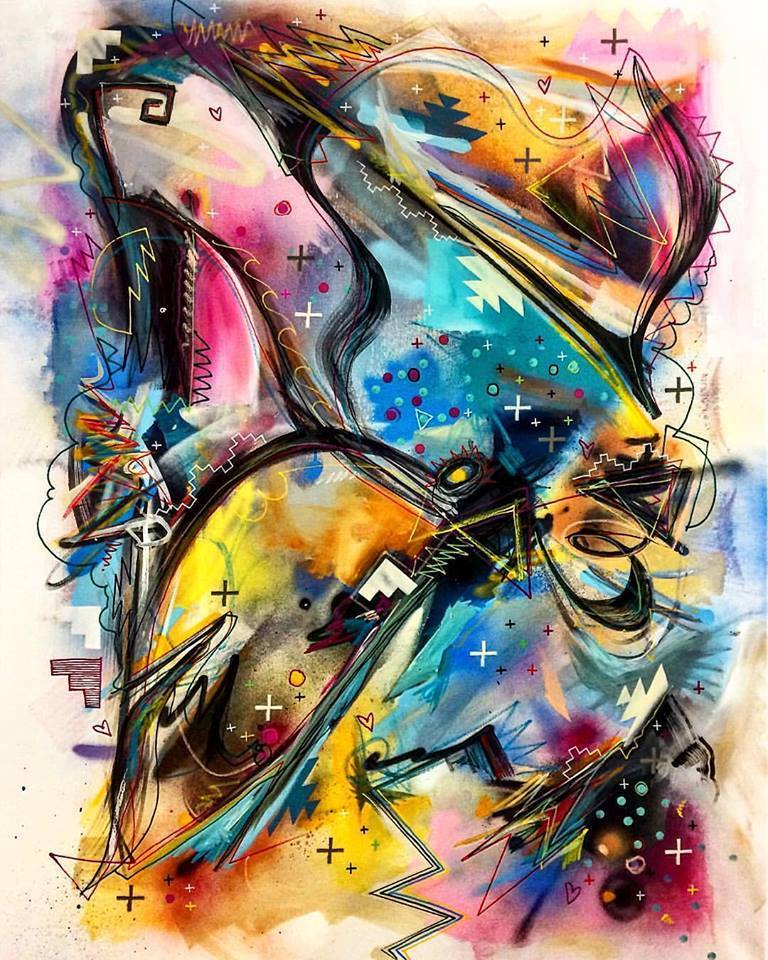 ---
About Gregory Farah
An introduction by Janet Webb
Gregory Freeman Farah was born in Albuquerque in December 1980 and raised in Los Ranchos de Albuquerque where he lived until 1999. His mother's side of the family raised cattle in Lincoln County, New Mexico since the 1950s. His father, after attending AUB (American University of Beirut), attended Columbia in New York City and that is where the Farah from East Jerusalem met the Scottish Irish woman from Chicago and together they began their journey to New Mexico.
Although Gregory was born and raised in New Mexico, he has had a life of moving around. He attended college in Portland, Oregon and New Orleans, where he received a BFA in Middle Eastern History and minor in art from Tulane. After attending academic programs in Southeast Asia and South America, he settled in El Paso, Texas long enough to receive an MBA from the University of Texas.
It was the R.C. Gorman (1931-2005) Estate that brought Gregory to Taos in 2010. He ran the Navajo Gallery on Ledoux Street for a few years. "I credit my time with the Estate with giving me a foundation and understanding of the contemporary Native American art movement, introducing me to RC and his contemporaries, many of the legends who laid down the groundwork for the movement. I really wanted to promote up-and-coming younger artists; find the next T.C Cannons, Oscar Howes and Helen Hardens."
And so, in 2016 he opened FarahNHeight Fine Art in Taos.
FaraHNHeight went nomad in early 2018 when its original gallery building on Paseo del Pueblo Norte was sold. Now FaraHNHeight sells online, organizes pop-up exhibitions in Taos and Albuquerque and maintains a gallery on Paseo del Peralta in Santa Fe. Learn more about Gregory Farah and his stable of contemporary Native American artists on Facebook Instagram and his website. And please sign up for his mailing list.