Taos artist Sasha Raphael vom Dorp creates kinetic sculpture, photography and interactive multimedia installations in his studio located a short walk from Taos Plaza. His current work, photographs of sunlight encountering sound as observed through the medium of water, caught the attention of Chashama, an artist advocacy nonprofit in New York, which resulted in an exhibition that currently hangs in the lobby of 675 Third Avenue, a skyscraper owned by the Durst Organization. Here's a look at the work, nine 72 x 48-inch photographs, in the Taos studio and on location in New York, followed by a bit of information about Sasha, Chashama and the Durst Organization.
This BeyondTaos blogsite focuses on art by artists working in Taos, artists who exhibit their work outside of Taos. If you are an artist who takes your art on the road, please drop us a note so we can include your exhibitions here.
SONIC SUNLIGHT by Sasha vom Dorp
675 Third Avenue, New York City
January 16 through May, 2020
Organized by Chashama and the Durst Organization
View exhibition webpage.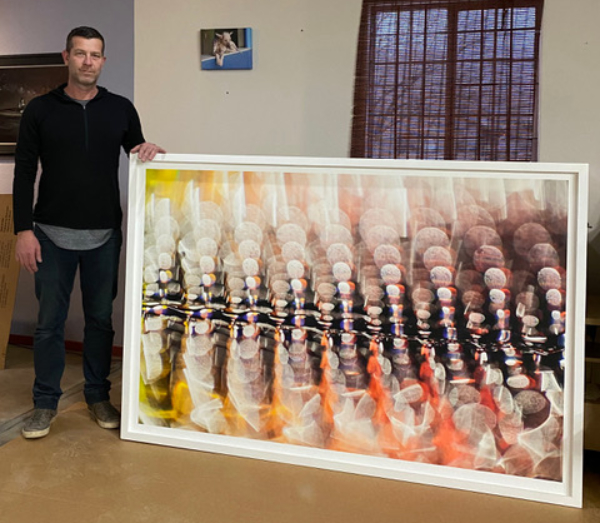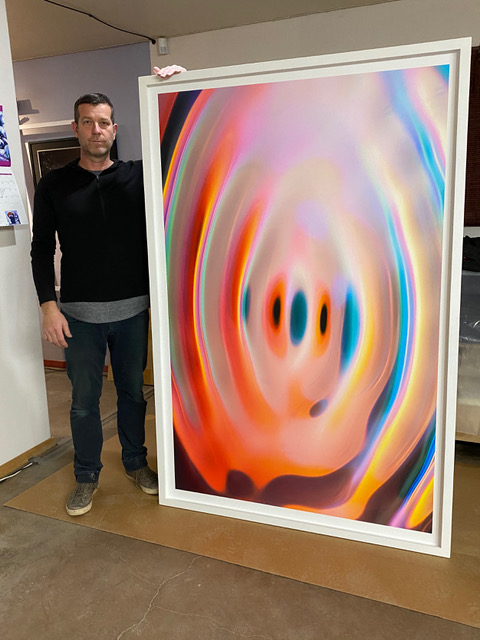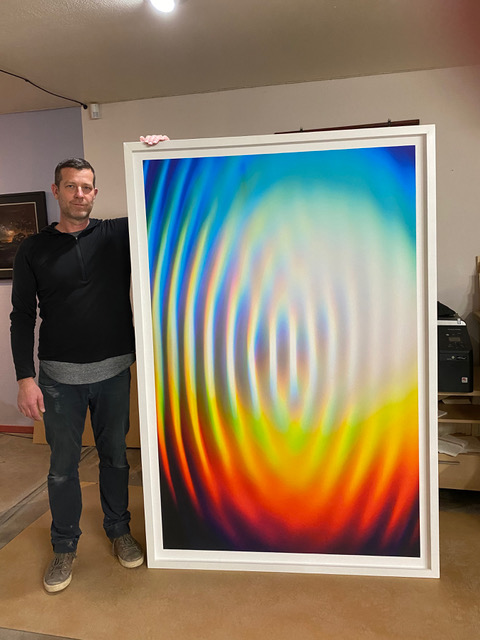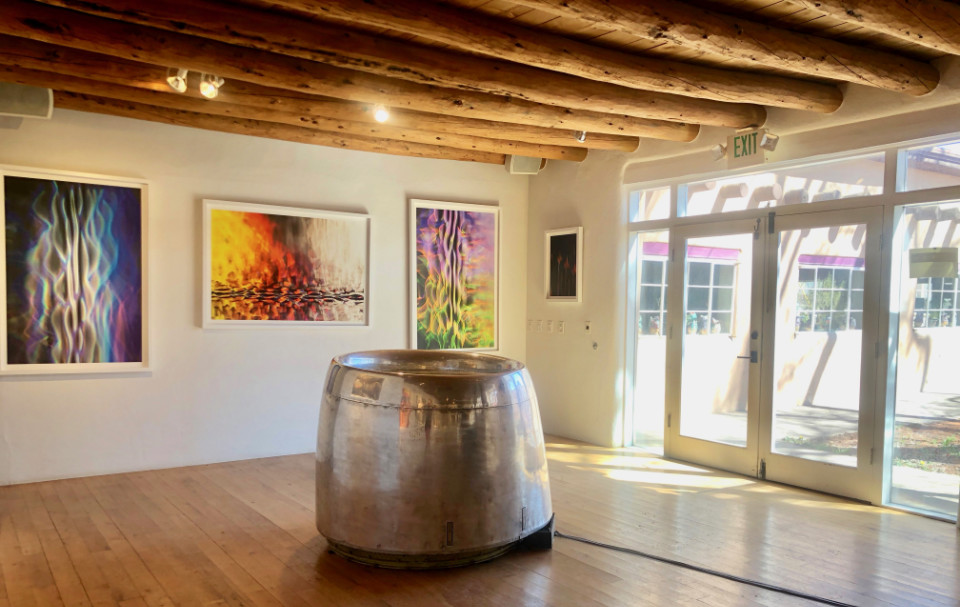 About the Artist
Sasha vom Dorp was born in Taos in 1972 and grew up in San Cristobal, a farming village ten miles north of Taos Plaza. He has lived in Sweden, Mexico, Taiwan, the Philippines and Los Angeles but returned to Taos in 2015 where he now works and lives with his wife and four children.
The Sonic Sunlight exhibition includes work from Sasha's "Sound Bending Light" series, photographs of sunlight encountering sound as observed through the medium of water. The images were captured in the artist's "bespoke machine." Each piece is an archival pigment print mounted on aluminum, with artist-made frame and DNA certificate of authenticity. These works, 72 by 48 inches, are the largest sized pieces from the series and each are printed in limited editions numbering just three each. See website.
About Chashama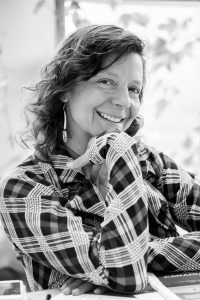 Chashama is a New York nonprofit founded in 1995 by Anita Durst to celebrate the legacy of theatre visionary Reza Abdoh. Chashama's initial focus was on the production and presentation of new theater. Recognizing that a lack of affordable space was the biggest threat to sustaining a diverse cultural environment in New York City, Chashama began to work toward securing studio and presentation space in Midtown Manhattan for struggling artists by partnering with property owners to provide unused space to Chashama artists. In the first decade, the organization secured seven locations on 42nd street between 6th and Broadway, presenting over 700 shows. Since then, they have expanded to the five boroughs and beyond, giving artists work and presentation spaces, as well as providing free art workshops in under-served communities. Currently, Chashama presents 150 events a year, has workspace for 120 artists, and presents 80 workshops in under-served communities. See website.
About The Durst Organization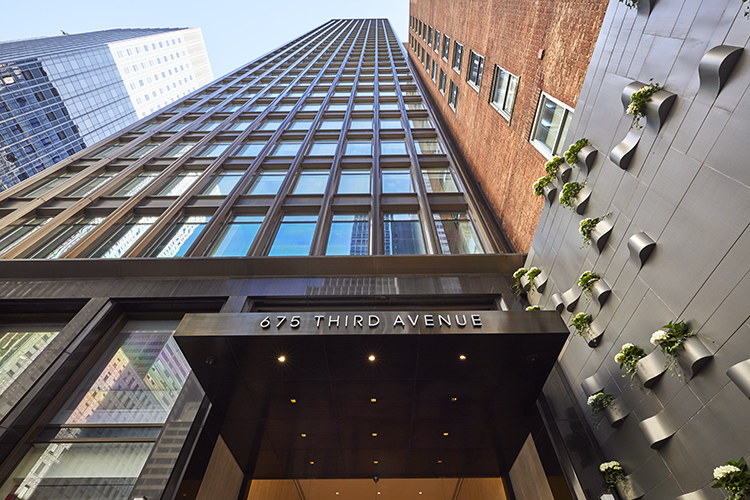 Since 1915, The Durst Organization (DO) has been a family-run business dedicated to the principles of innovation, integrity, community, and sustainability. DO develops, builds, owns, and manages premier office towers and residential buildings that set new standards in environmental responsibility and user efficiency. The company's commercial portfolio includes 12 Manhattan towers, including the nation's first green skyscraper, Four Times Square, and one of the world's most advanced commercial towers, One Bryant Park. It manages more than 13-million square feet of Class A Manhattan office space. See website.
---
A note to all Taos artists. Please let me know (editor@beyondtaos.com) about your exhibits outside of Taos – where, when, and what you're showing. I find it amazing how many of you quietly work in this community then take the work to other cities for exhibition and sale. It's a testament to the creative inspiration of this Place. Janet Webb.