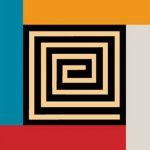 As collectors and enthusiasts from around the world gather in Santa Fe, New Mexico in August for this year's SWAIA – Santa Fe Indian Market, they'll have a unique opportunity to experience a first––Sovereign Santa Fe.
Sovereign Santa Fe is a 48-hour curated Contemporary Native American Arts exhibition, alive with experiential and intuitive talent. Sovereign's mission is to provide a platform for "new school" Native American Artists––with their elusive merging of traditional and contemporary. The exhibition will be open 10:00am to 10:00pm on Friday and Saturday, August 16 and 17.
Organized by Gregory Farah of FaraHNHeight Fine Art, curated by Tony Abeyta, with creative direction by Randy L Barton and taking place at La Fonda on the Plaza in the La Terraza ballroom and terrace, the exhibition features contemporary paintings, sculptures and other mediums.
In an intimate setting, just steps from the bustle of Indian Market on the Plaza, Sovereign allows the public to view and interact with over 25 contemporary native artists, including Craig George, Melissa Cody, George Alexander, Avis Charley, Aaron Kiyaani, Sandra Cohoe, Jamie Chavez, Antoinette Thompson, Monty Little and Jordan Craig, to name just a few.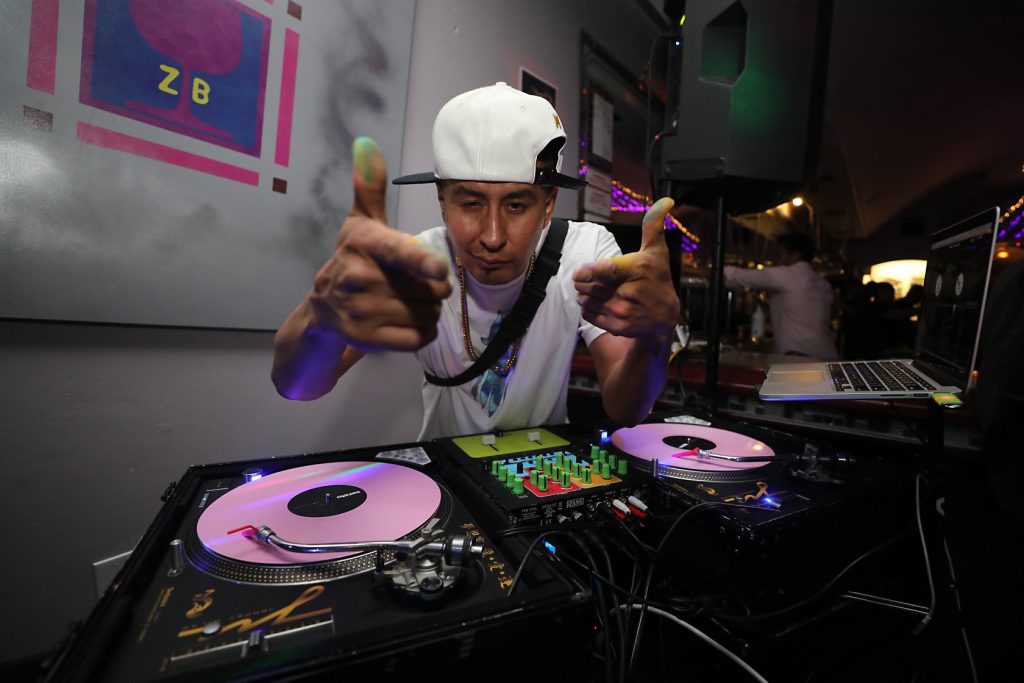 Friday and Saturday evenings, Sovereign morphs into an interactive experience as the "Sovereign Social Club." Friday night, August 16 at 6:00pm, epic soulful sounds will be curated by Randy L. Barton, a neo-contemporary, Navajo multi-disciplined artist, fashion designer and creative director. Attendees will be in good company in a boiler room atmosphere with music, fashion and performance art featuring Rezcoast Grizz, Liv the Artist, Neon Nativez and NEO (No End Of designs), with more to be announced. $20 tickets
On Saturday, August 17 at 6:00pm, "Rumble on the Roof" brings two musical acts: Derek Miller and Scotti Clifford & Spirits Cry. Derek Miller is an Aboriginal Canadian singer-songwriter. He has received two Juno Awards and performed at the closing ceremonies of the Vancouver 2010 Winter Olympics. Scotti Clifford & Spirits Cry is an alt-native rock trio formed in the badlands of South Dakota in 2018. Inspired lyrically by their Oglala Lakota ancestry, the band is sonically rooted in blues and indie rock.
A schedule of additional daytime events, including artist demos, talks and collector Q & A sessions will be announced on FaraHNHeight's Facebook and Instagram pages.
Sovereign Santa Fe is a first of its kind Santa Fe event, established to give vibrant native artists the on-trend platform their work deserves.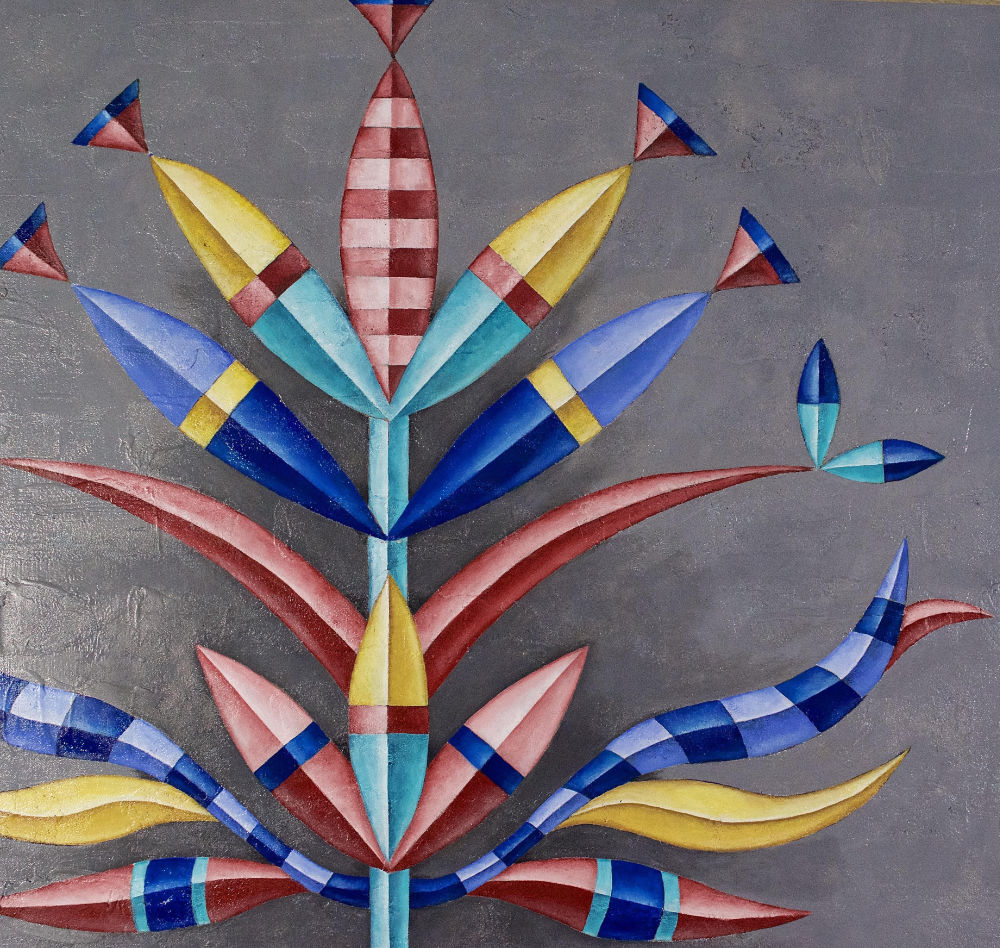 Sovereign Santa Fe Artists

Craig George (Diné)
Avis Charley (Dakota / Diné)
George Alexander (Muscogee Creek)
Shondinii Walters (Diné)
Jamie Chavez (Raramuri / Tarahumara / Chicano)
Melissa Cody (Diné)
Jason Quigno (Saginaw Chippewa)
DeAnna Autumn Leaf Suazo (Taos Pueblo / Diné)
Adrian Wall (Jemez Pueblo)
Jordan Craig (Northern Cheyenne)
Monty Little (Diné)
The Carson Twins, Margaret Carson & Bizzle G. Carson (Choctaw)
David Naranjo (Santa Clara Pueblo)
Sandra Cohoe (Diné)
Micah Wesley (Kiowa/Creek)
Antoinette Thompson aka AThompsons Art (Diné)
Gregg Deal (Pyramid Lake Paiute)
Armond Lara (Navajo & Mexican Descent)
Aaron Kiyaani (Diné)
Randy L Barton (Diné)
Steven Paul Judd (Kiowa-Choctaw)
Jesse Raine Littlebird (Laguna & Kewa Pueblos)
Michael Anaya-Gorman (Diné)
Jay Smiley (Diné)
Sovereign Santa Fe Organizers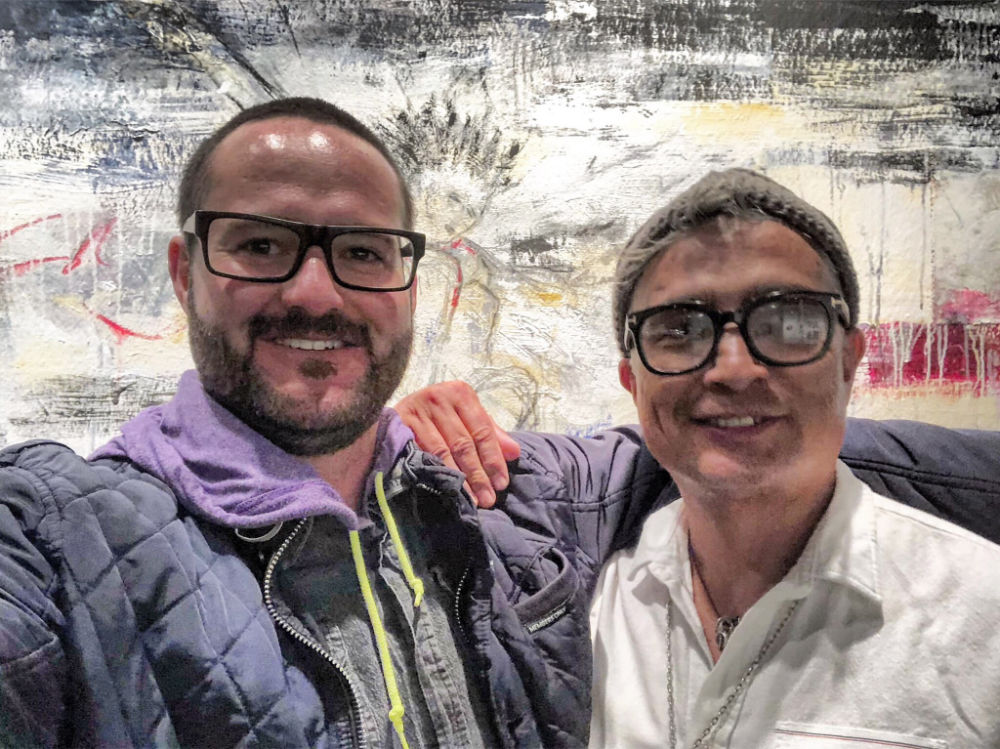 Gregory Freeman Farah was born in Albuquerque in December 1980 and raised in Los Ranchos de Albuquerque. He received a BFA in Middle Eastern History from Tulane and an MBA from the University of Texas. In 2010, he began working with the RC Gorman estate in Taos, then opened his own gallery, FaraHNHeight Fine Arts, to show up-and-coming younger native artists. He currently operates from a gallery on Paseo del Peralta in Santa Fe and organizes pop-up exhibitions in Taos. "To me, Contemporary Native American art is the most American of art. It combines aspects of sacred folk art, traditional arts, and the spirituality of the indigenous people of these lands we call the Americas," Gregory states.
Tony Abeyta (b. 1965) is a Navajo contemporary artist working in mixed media paintings. A graduate of New York University with an honorary doctorate from the Institute of American Indian Arts in Santa Fe, Tony was the 2012 recipient of the New Mexico Governor's Excellence in the Arts award, and recognized as a Native treasure by the Museum of Indian Arts & Culture. Tony currently works in both Santa Fe and Berkeley CA. Tony's work is included in the Smithsonian's National Museum of the American Indian, Boston Fine Arts Museum, the Heard Museum in Phoenix, New Mexico Fine Arts Museum, as well as in many other public and private collections.
At a Glance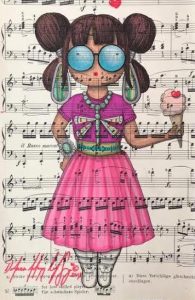 What: Sovereign Santa Fe Pop-Up
Where: La Fonda on the Plaza, La Terraza Ballroom
When: Friday, August 16 and Saturday, August 17, 10:00am to 10:00pm
Cost: free admission 10-6:00pm; $20 after 6:00pm; cash bar
Tickets: https://www.sovereignsocialclub.com
Facebook: Sovereign Santa Fe
Information: 575-751-4278, farahnheight@gmail.com
Sovereign partners
Farahnheight Fine Art Gallery
Gregory F. Farah
Hotel la Fonda on the Plaza
Tony Abeyta native american artist
Contemporary Native American Arts Group
Sovereign's philanthropic partner is Ralph T. Coe Center for the Arts